"Dronningestol", sidde højt med et godt udsyn fremefter
Ikke alle ombord er høje nok til at se godt fremad, derfor har vi lavet denne stol som giver et godt udsyn,
og man sidder også rigtig godt under krængning
"Queen's Chair", High seated with a good vue. Not all persons on board has the height to have a good sight forward
Therefore this chair is made, also very good when the boat has some turnover.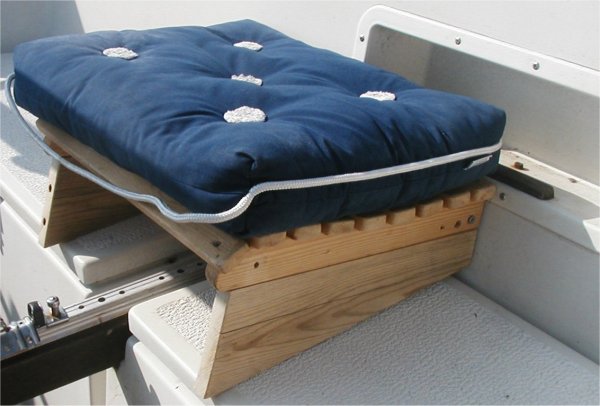 Dronningestol, godt udsyn herfra.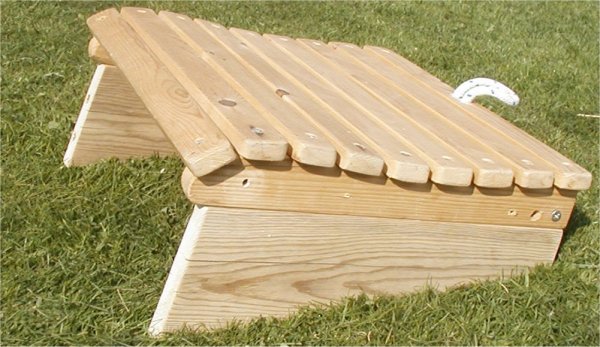 Stol set fra siden, (seen from the right side).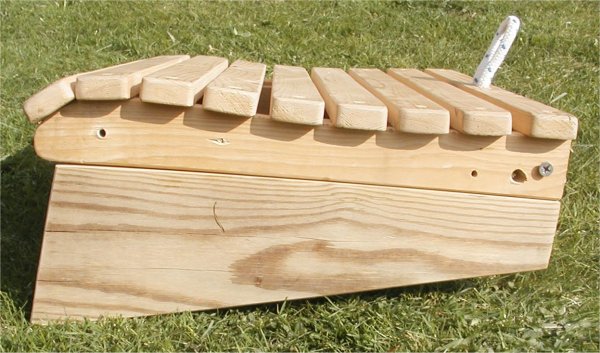 Samme i profil.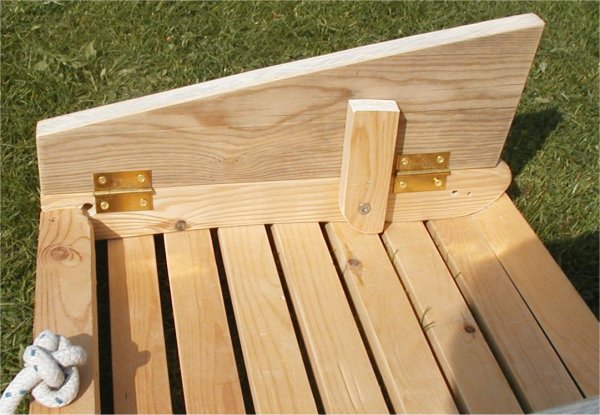 Set nedenunder (Seen from underneath).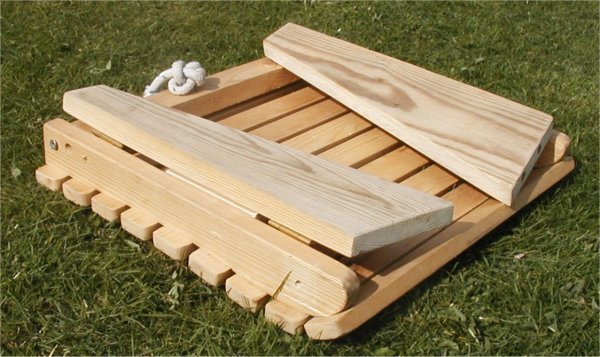 Samme, pakket (packed).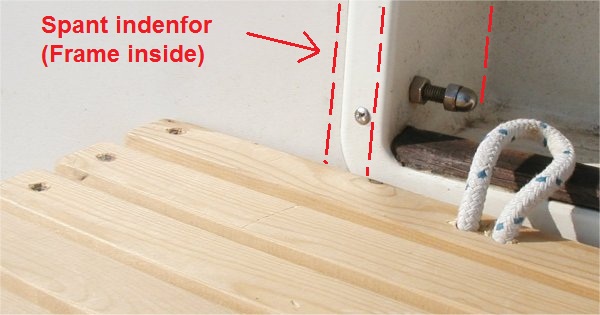 Fastgjort til bolt, og bolten sidder i et spant indenfor
(Secure to a bolt, and the bolt is sucured to a frame inside )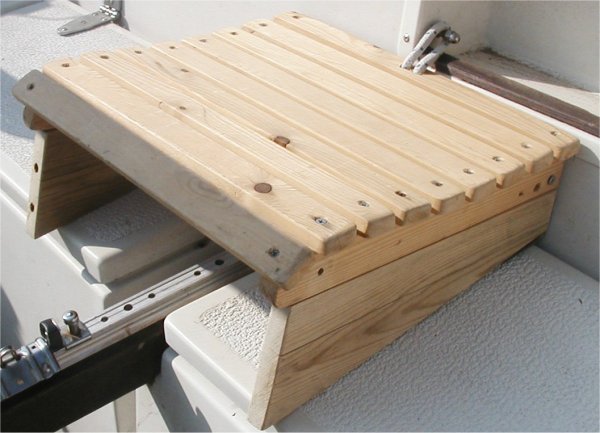 Fastgjort i hanskerum (Fastend inside the "glove compartment"-box).
Forside